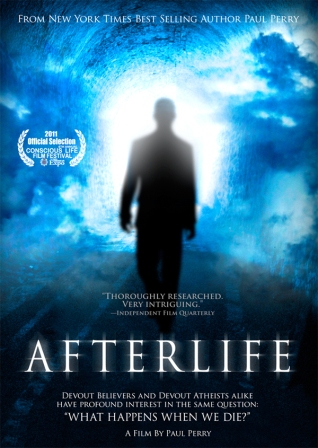 Devout Religious People – and Devout Atheists alike – have profound interest in the same question – "WHAT HAPPENS WHEN WE DIE?" This and other questions about the afterlife are scientifically explored through modern research into near-death experiences.  This documentary explores the evidence of the afterlife through interviews with noted researchers and best-selling authors on the subject: RAYMOND MOODY, MD. PhD.  and JEFFREY LONG, MD. and  through testimonials from people that have had near-death experiences.
Featuring re-enactments, using insightful interviews, case studies, event re-creations and rich rendering of classic spiritual art on the subject the Afterlife is a provocative and inspirational examination of the science and evidence of life after death.
From the New York Times Best Seller List Author Paul Perry
Featuring Best Selling Author on the Subject
RAYMOND MOODY MD PhD
and JEFFREY LONG MD.
Click here to see the trailer!
Director: Paul Perry
Starring: Raymond Moody, MD, PhD, Jeffrey Long, MD
Year: 2010
Country: USA
Running Time: 70 Minutes
Genre: Documentary