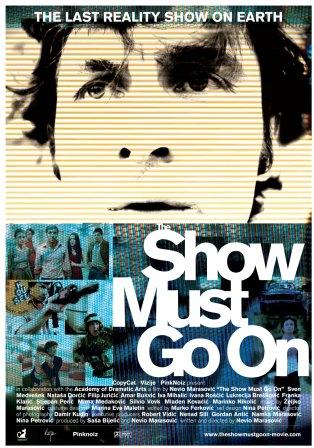 Philip Dogan is successful and ambitious television producer. His new reality show "Housed" is becoming a hit; in the show six couples are locked up in the especially built House and cameras are following their every step, every move, every conversation and every interaction – for six months. In the meantime, the global war started – the entire Europe is a battle field. Philip Dogan's only job now is to hide the truth from his contestants.
"…its the last reality show in the world – it's stunning!"
Click here to see the trailer!
Director: Nevio Marasovic
Starring: Sven Medvesek, Natasa Dorcic, Ivana Roscic, Marinko Nikolic, Stjepan Peric
Year: 2010
Country: Croatia
Running Time: 89 Minutes
Genre: Sci-Fi