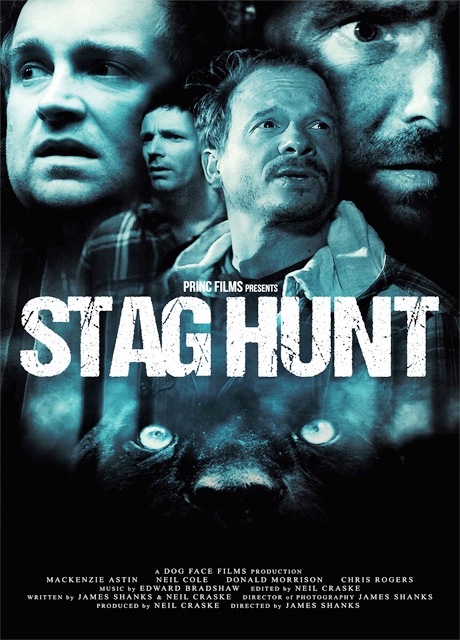 In a misguided attempt to celebrate his friend SPENCER's imminent wedding, PETE arranges a weekend trek across the dramatic Dartmoor landscape, dragging both troubled flatmate JASON as well as Spencer's soon-to-be brother-in-law ANDY along for the ride for a spot of farewell male bonding, boozing and adventure – the Ultimate Stag Party.
It is not long before tempers start to flare, old rivalries come to the fore and, thanks to Pete's lack of organization, their planned route across an active MOD training zone forces them to change path; sending them deeper into the moors, miles from civilization and into the domain of a local legend – the Dartmoor Beast. As night falls, the four men are hunted, divided and then savagely attacked by the monstrous wild creature.
Lost, afraid and with no chance of any rescue, the terrified party have to fight for their own lives, using what little they have with them in a desperate attempt to survive through the night…
Click here to see the trailer!
Director: James Shanks
Starring: Mackenzie Astin (In Love and War), Neil Cole (42), Chris Rogers (The Usher), Donald Morrison (Shady Lady)
Year: 2014
Country: United Kingdom
Running Time: 94 Minutes
Genre: Comedy