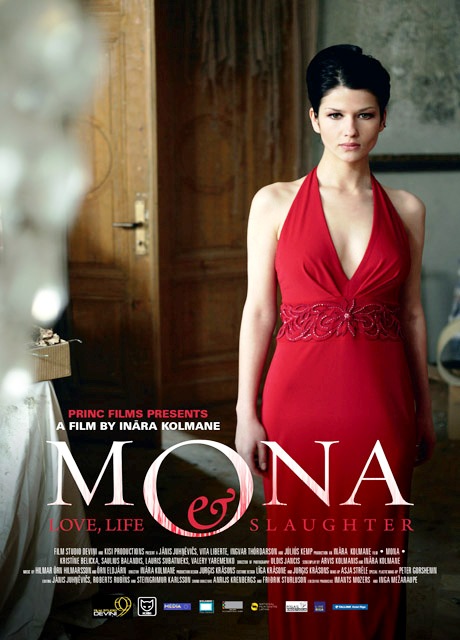 "Mona" is a contemporary fairytale for adults about the ancient mystery of women, a deep but short-lived passion and human metamorphoses. A businessman from Riga arrives at his uncle´s funeral in a small Latvian village, a place virtually dependent on the slaughterhouse. There, he meets Mona, the local beauty, making him give up the idea of returning to Riga and thus dramatically affecting the life of the villagers. A fusion of passion, mystery, animal instincts and human fragility emerges.
2012 National Film Festival "Lielais Kristaps", Latvia
2012 Kinoshock Film Festival
2012 Reykjavik International Film festival, Iceland
2012 Tallin Black Nights Film Festival, Estonia
Click here to see the trailer!

Director: Inara Kolmane
Starring: Kristīne Belicka, Saulius Balandis, Lauris Subatnieks, Valery Yeremenko
Year: 2012
Country: Latvia, Iceland
Running Time: 94 Minutes
Genre: Thriller/Suspense