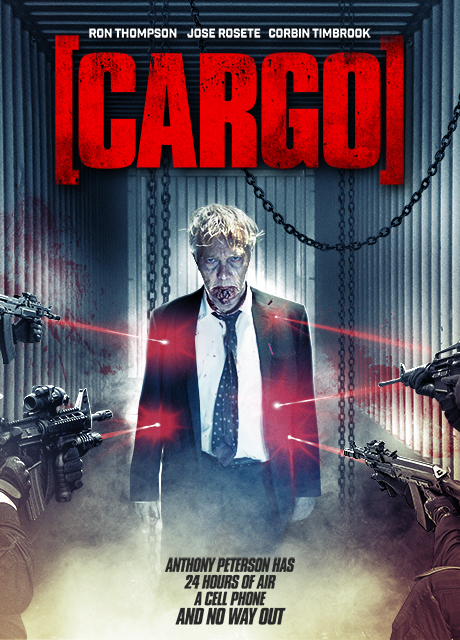 Successful businessman wakes up trapped inside a metal cargo container with walls and floor rigged up to electrocute him  with a push of a button. He doesn't know who  his kidnappers are; he only has a cell phone and is given 24 hours to raise ten million dollars in ransom – or die.
"24 hours, One phone, No Way Out!"
Director:    James Dylan
Starring:   Ron Thompson (American Me, Baretta),  Jose Rosete (The Walking Dead), Corbin Timbrook (Escape Room)
Year:  2018
Country; USA
Running Time: 80 min.
Genre: Thriller