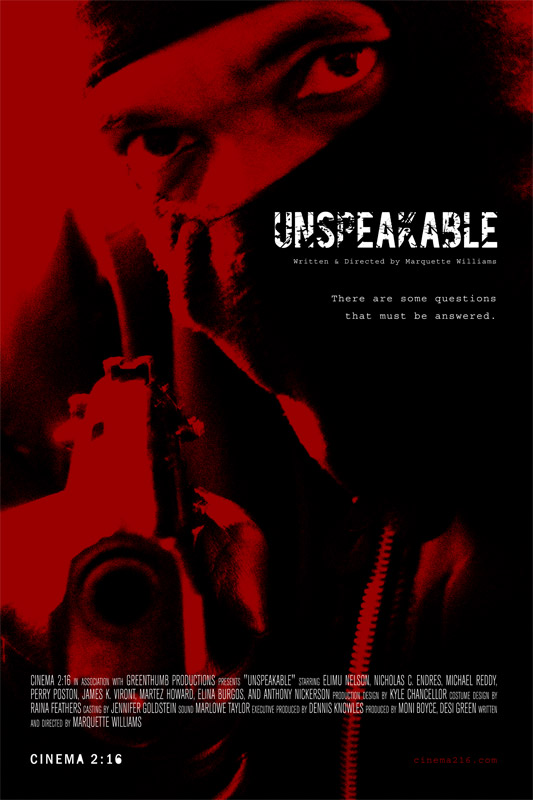 Unspeakable tells the story of a masked man who holds a family hostage as he searches for the leader of a child prostitution ring.
On a sunny fall morning Sam and Doris Hickle and their foster children find themselves held captive by a masked man looking for Donnie Mihn, Doris' twin brother. As the killer questions Sam, Doris, and Anne the truth of Sam and Donnie's internet business begins to come to light. Slowly we learn that Sam and Donnie have been prostituting the foster children in their care on the internet to the highest bidder racking up huge profits, at the same time maintaining the appearance of your typical suburban family, white picket fence and all. The twist in the story comes when the masked man reveals he is the brother of Jeffrey, one of the foster children missing from the Hickle home.
Unspeakable brings the reality of what any family member would do if they found out that their loved ones are exploited in such ways.
Click here to see the trailer!
Director: Marquette Williams
Starring: Michael Reddy, Nick Endres, Elimu Nelson
Year: 2008
Country: USA
Running Time: 90 Minutes
Genre: Thriller