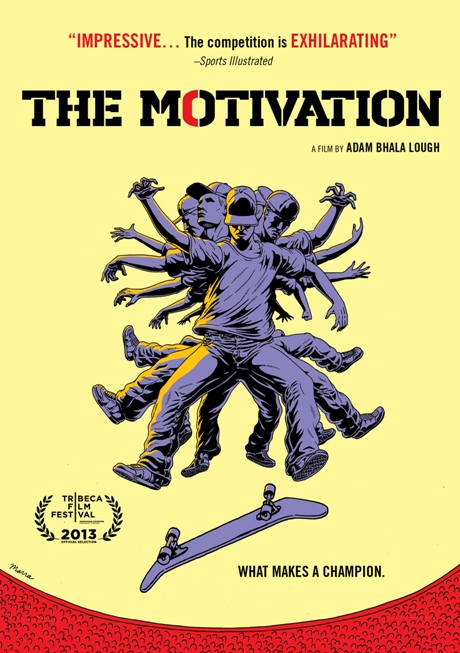 Eight of the world's best pro-skateboarders prepare for the upcoming Street League Championship in NYC. Each equally talented they all must overcome unique challenges – family pressures, injuries, money, fame and their own internal struggles – for a change to win $200,000 and the title of best street-skateboarder in the world. The Motivation features the biggest names in pro-skateboarding today.
World Premiere – Tribeca Film Festival 2013
'The documentary tracks eight of the world's best skateboarders… highlights their pressures and catalysts for entering into competition' — Katy Van Syckle, Rolling Stone
'Fast-paced documentary focuses on the top eight street skaters in the game right now' —Matt Barone, Complex
'The competition is exhilarating; I found myself rooting for a new dude every few minutes' —Rebecca Shore, Sports Illustrated
Click here to see the trailer!
Director: Adam Bhala Lough
Starring: Rob Dyrdek, Ryan Sheckler, Paul Rodriguez, Nyjah Huston, Chris Cole, Bastien Salabanzi, Sean Malto, Chaz Ortiz, Luan Oliveira, Lil' Wayne
Year: 2013
Country: USA
Running Time: 85 Minutes
Genre: Documentary