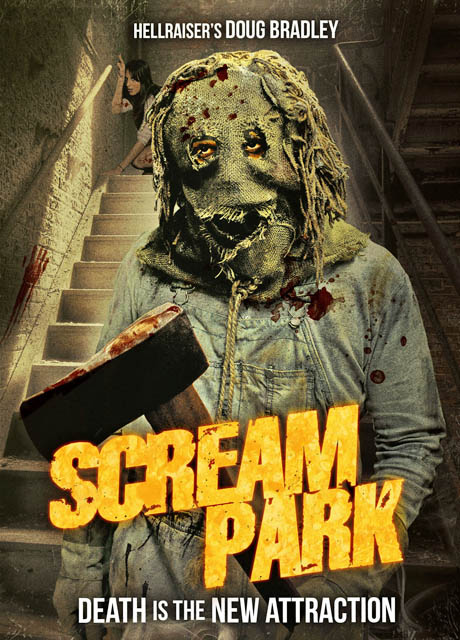 The Fright Land amusement park is on the verge of closing its doors forever. But the park's owner, Hyde (Hellraiser's Doug Bradley), has one last plan to sell more tickets… murder. Hiring two backwoods maniacs to break into the park and hack and slash all his employees, Hyde thinks these killings will create a media sensation, but he has just unleashed a horror that no one can survive. Also featuring Nivek Ogre (Skinny Puppy, REPO: The Genetic Opera).
"Death is the New Attraction"
"SCREAM PARK is so much fun that it feels like something you might have rented at a mom and pop video store back in the 80's." —Ain't it Cool News   "
Some really cool and inventive imagery on display here, the filmmakers love is showing on screen."    —Independent Flicks
Click here to see the trailer!
Director: Cary Hill
Starring: Doug Bradley, Nivek Ogre, Nicole Beattie, Dean Jacobs,
Year: 2013
Country: USA
Running Time: 85 Minutes
Genre: Horror