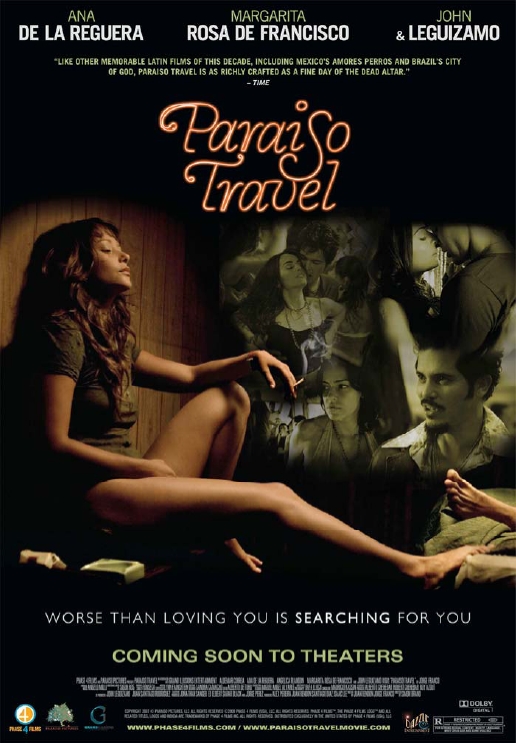 Adapted from Jorge Franco's acclaimed novel of the same name, PARAISO TRAVEL (which has broken box office records in Colombia) is the story of Marlon Cruz (Aldemar Corea), a young Colombian man who, motivated by his girlfriend Reina (Angelica Blandon) leaves his comfortable life in Medellin and flees with her through Guatemala and Mexico, across the borders, illegally into the United States. Marlon's journey, which takes him through seedy strip clubs, dance halls, homeless hostels, and the streets of Jackson Heights ultimately takes him to a place he could not have predicted.
With dialogue in both Spanish and English (along with appropriate subtitles in both languages) and several festival wins/appearances under its belt PARAISO TRAVEL has demonstrated its appeal to all audiences.
Click here to see the trailer!
Director: Simon Brand
Starring: John Leguizamo, Ana de la Reguera
Year: 2008
Country: USA
Running Time: 96 Minutes
Genre: Drama