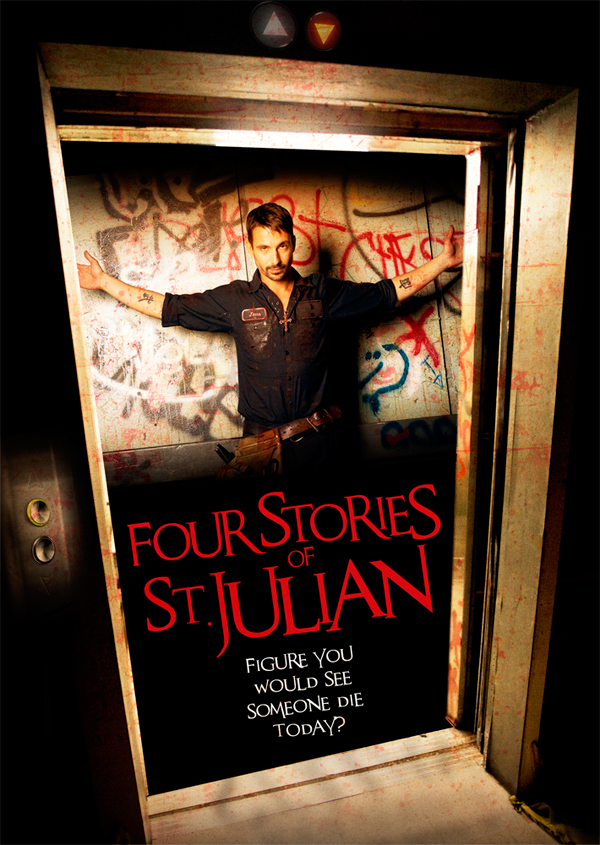 In the spirit of Hitchcock's ROPE and LIFEBOAT, this unconventional thriller takes place entirely inside an elevator within St Julian Hospital; a decrepit, inner-city building. Once a respected hospital, St. Julian now welcomes only the city's oppressed and corrupt.
As four strangers begin a routine descent, the elevator suddenly lurches to a halt, getting stuck between floors. An irritating inconvenience erupts into crisis when one of the passengers exposes a fatal wound…
As the minutes tick away, one of the four strangers reveals himself as an assassin, and that their current predicament is no accident. A battle for survival ensues among them and each of their sordid ties to St. Julian are revealed, with devastating consequences.
Winner! Gold Kahuna Award! Honolulu International Film Festival!
Official Finalist! 2009 CANADA International Film Festival!
Official Selection! 2009 Rainier Independent Film Festival!
Click here to see the trailer!
Director: Shane Thueson
Starring: Nicholl Hiren, Ky Evans, David Alan Graf, Tommie St. Cyr
Year: 2009
Country: USA
Running Time: 86 Minutes
Genre: Thriller/Suspense