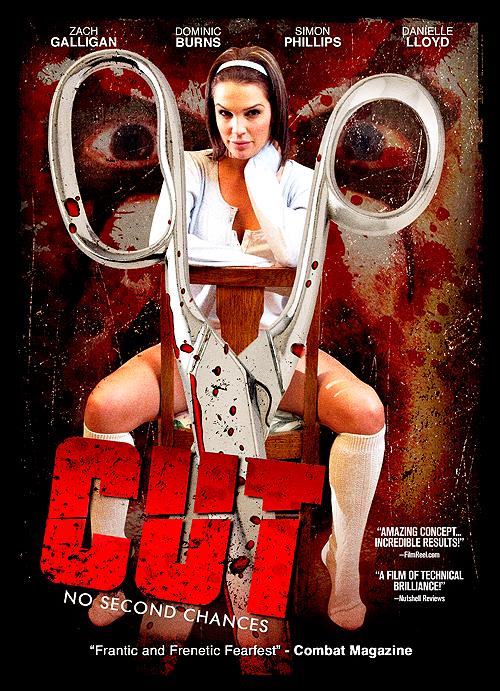 Five friends return from a cocktail party to a cottage deep inside the English woods. Having brushed off the notion of urban legends as nonsense, our protagonists slowly find themselves weaving the nightmare reality of their very own horror story. Cut is a claustrophobic thrill ride, only relenting on its increasingly unbearable tension and heart stopping shocks – it injects little humor to soften the blow and increase the fun. The unique production method, avoiding edits, creates and incredibly exciting and uniquely terrifying, never before seen viewing experience.
"There will be no second chances…The first horror film shot in one single continuous shot, resulting in unparalleled suspense and terror…"
"Frantic and Frenetic Fearfest!" – Combat Magazine
"Amazing Concept… Incredible Results!" – FelmReel.com
"A Film of Technical Brilliance!" – Nutshell Reviews
Click here to see the trailer!
Director: Alexander Williams
Starring: Cassandra Swaby, Zach Galligan, Simon Phillips, Dominic Burns, Danielle Lloyd
Year: 2010
Country: United Kingdom
Genre: Horror