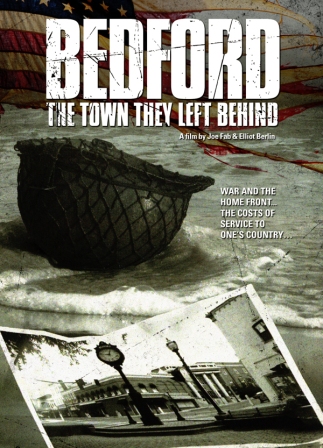 War. The Home Front. The costs of service to one's country and the ongoing human phenomenon of armed conflict. "Bedford; The Town They Left Behind," explores these universal issues through the eyes of one small Virginia town and the "boys" of its 116th National Guard unit who "laid so costly a sacrifice upon the altar of freedom" as the first to land on D-Day in 1944. Sixty years later, echoes of the past travel with the young, fresh-faced members of that same unit, and from the same town, as they are deployed to Afghanistan and Iraq. This timely cross-generational story – at various moments tragic, romantic and inspiring – is a thought-provoking, emotional look at those who go to the battlefronts and those they leave behind.
Winner G.I. FILM FESTIVAL
Official Selection Palm Springs International Film Festival
Official Selection Virginia Film Festival
Official Selection Film Fest DC
Official Selection Sonoma International Film Festival
From the producers of the acclaimed documenatry:  PAPER CLIPS
Click here to see the trailer!
Director: Joe Fab & Elliot Berlin
Year: 2008
Country: USA
Running Time: 74 Minutes
Genre: Documentary